Cannamedical® introduces cannabis strains from the Canadian producer MedReleaf to the European market for the first time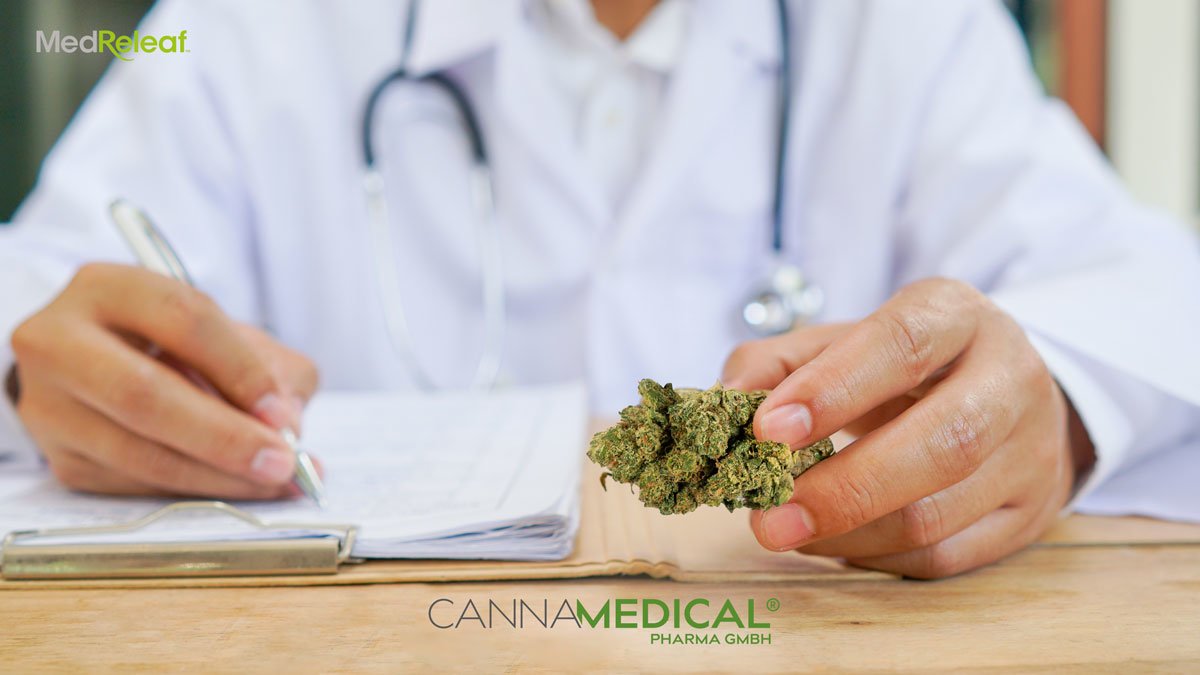 Cologne  –  Cannamedical® Pharma GmbH has successfully imported the first two batches of homogeneous MedReleaf varieties to Germany. Cannamedical® is now selling one of the high-quality cannabis strains to pharmacies throughout Germany. Six other varieties will become available in the coming weeks.
"With the first successful import from Canada at the beginning of July 2018, Cannamedical® Pharma laid the foundation for a quality-oriented and nationwide supply of European patients," explains Niklas Kouparanis, Sales Director of the Cologne-based company. "We see a steadily growing demand in our pharmacy network since the introduction of the cannabis law in Germany in March 2017.
The number of cannabis units dispensed by prescription throughout Germany, has increased almost fifty times since the first quarter of 2017 to the first quarter of 2018. The fact that we will continue to import extraordinarily large quantities of standardized medical cannabis to Europe is greatly added value, in particular for patients, but also for pharmacists & doctors and underlines the company's high level of professionalism as an established wholesaler. "
Transparency, trust and reliability are among the core values of Cannamedical® Pharma. As a special service, and a first in Germany, doctors and pharmacists now have the opportunity to obtain information about the respective cannabinoid and terpene profile for each MedReleaf variety from the Cologne based wholesaler
"Terpenes have been underestimated for a long time. Today, however, one can assume that they play an essential part in the medical mode of action and are therefore of great importance for the therapy recommendation, "explains Katrin Rinas, Medical Advisor at Cannamedical®.
MedReleaf is one of the few GMP and ISO 9001 certified cannabis manufacturers in North America that is able to produce continuous homogeneous cannabis varieties.
The cooperation of both companies ensures product of the highest quality combined with a comprehensive range of services. The supply agreement with the Canadian producer represents a decisive step for Cannamedical® towards a permanent and nationwide supply of medicinal cannabis. The standardized MedReleaf varieties have stable genetics and are distributed throughout Germany  exclusively by Cannamedical® Pharma GmbH.
David Henn, CEO of Cannamedical® Pharma, emphasizes, "With the successful import from Canada and the support we provided with MedReleaf's GMP certification, we are definitely among the most influential medical cannabis wholesalers in Europe. We are constantly expanding this leading position within Europe, "says the managing director.
"We are in an ideal position to reliably supply new European markets that are opening up in the near future."
Medical experts can get comprehensive advice from Monday to Friday from 8 am to 8 pm from the expert team of Cannamedical® Pharma GmbH.
Cannamedical®-Pharmacy Advice line: +49 (0) 221 / 999 852 – 25
Cannamedical®-Doctors Advice line: +49 (0) 221 / 999 852 – 60
About Cannamedical:
Pioneering in the German cannabis industry, Cannamedical has been one of the first to specialize in highly efficient pharma distribution and marketing in accordance with the narcotics regulations.
The independent, privately-owned, GDP certified company holds all licenses required for medical cannabis import to Germany, distribution and export within the European Union. Cannamedical, as independent wholesaler has expertise in cannabis products and is serving an established and growing network of pharmacies all around the country.
About MedReleaf
Canada's most awarded licensed producer, MedReleaf is an R&D-driven company dedicated to innovation, operational excellence and the production of industry leading, top-quality cannabis. Sourced from around the world and carefully cultivated in one of two state-of-the-art ICH-GMP and ISO 9001 certified facilities in Ontario, with a third facility currently in development, a full range of premium MedReleaf products are delivered to the global medical market. We serve the therapeutic needs of patients seeking safe, consistent and effective medical cannabis and provide a compelling product offering for the adult-use recreational market.
For more information on MedReleaf, its products, research and how the company is helping patients #livefree, please visit MedReleaf.com or follow @medreleaf.