Cannamedical® provides pharmaceutical replacement for illegal CBD dietary supplements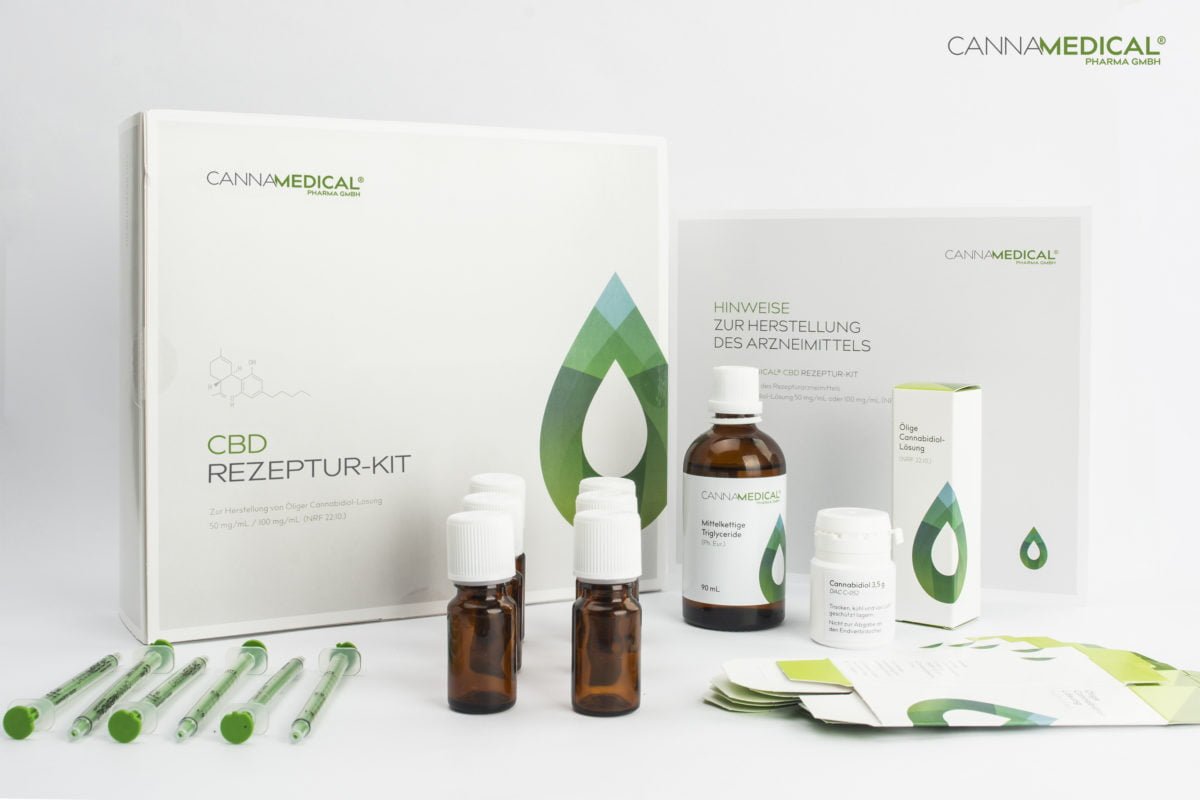 Cologne, January 28th, 2020 – With immediate effect, the German independent cannabis importer and wholesaler Cannamedical® Pharma GmbH can supply a CBD formulation kit according to the new German formulary (NRF 22.10) for the preparation of cannabidiol oil solutions (central pharmaceutical number PZN 165 582 46). In addition to 3.5 g EU-GMP-certified CBD isolate, the kit contains all components required for this preparation such as MCT oil, amber glass bottles with child-proof lid, dosing pipettes. With this product extension, Cannamedical® Pharma has responded to the high demand on the German healthcare market for licensed CBD products which is expected to triple this year compared to 2019. According to the reclassification of cannabidiol (CBD) in the EU as a Novel Food, food and dietary supplements containing CBD must no longer be marketed in Germany without regulatory approval. Convenient relief is available as Cannamedical® Pharma now provides an alternative solution: the Cannamedical® CBD formulation kit for pharmacies for the preparation of CBD solutions of pharmaceutical grade.
"Food and dietary supplements containing CBD must no longer be marketed if they lack approval required by European regulations; this was recently confirmed in November 2019 by the 4th chamber of the Administrative Court in Giessen, Germany. So-called Novel Food products need a licence prior to sale, which to date is not granted for any CBD oil on the German market", David Henn, CEO and founder of Cannamedical® Pharma GmbH explains.
"The cannabidiol oil solution prepared with the Cannamedical® CBD formulation kit is a prescription medicinal product which can only be purchased in the pharmacy. All quality standards and certifications are complied with according to the guidelines for use as a medicinal product. Patients receive a high-quality product from controlled, GMP-certified CBD isolate."
The Cannamedical® CBD formulation kit enables pharmacists to prepare CBD oils according to the New German Formulary for the physician-prescribed treatment of patients with e.g. neurodegenerative or chronic inflammatory diseases as well as certain types of epilepsy.
The supplied Cannamedical® CBD formulation kit guarantees the economical and efficient preparation of prescribed 5% or 10% solutions of cannabidiol oil in the pharmacy.
Cannamedical® products can be ordered by telephone, fax, MSV3 and via the Cannamedical® Online Shop.
Press contact
Sandra Grußbach
E-Mail: presse@cannamedical.de
Phone: +49 221 999 852 51
About Cannamedical® Pharma GmbH
We at Cannamedical® Pharma GmbH are committed to helping doctors, medical specialists and pharmacists to improve their patients' quality of life. The top-class products by Cannamedical concentrate on helping people with chronic illnesses to lead the best possible life with medicinal cannabis. To this end, we import and process only high-quality medicinal cannabis products and supply them to around 2,500 pharmacies and clinical facilities.
As well as the provision of top-class medicinal cannabis products, our focus is on training medical professionals, and providing sector-leading customer service. Our production partners worldwide must comply with the highest pharmaceutical quality standards – the so-called GMP guidelines (Good Manufacturing Practice). With its quality management, Cannamedical guarantees the highest product standards. We ourselves are GDP-certified (Good Distribution Practice), in other words, our entire supply chain is guaranteed, from the agricultural environment to the pharmacy. Cannamedical® Pharma GmbH was founded in Cologne in 2016 and employs more than 50 staff. In addition, Cannamedical operates subsidiaries in Canada and the UK.
For more information, visit www.cannamedical.com.